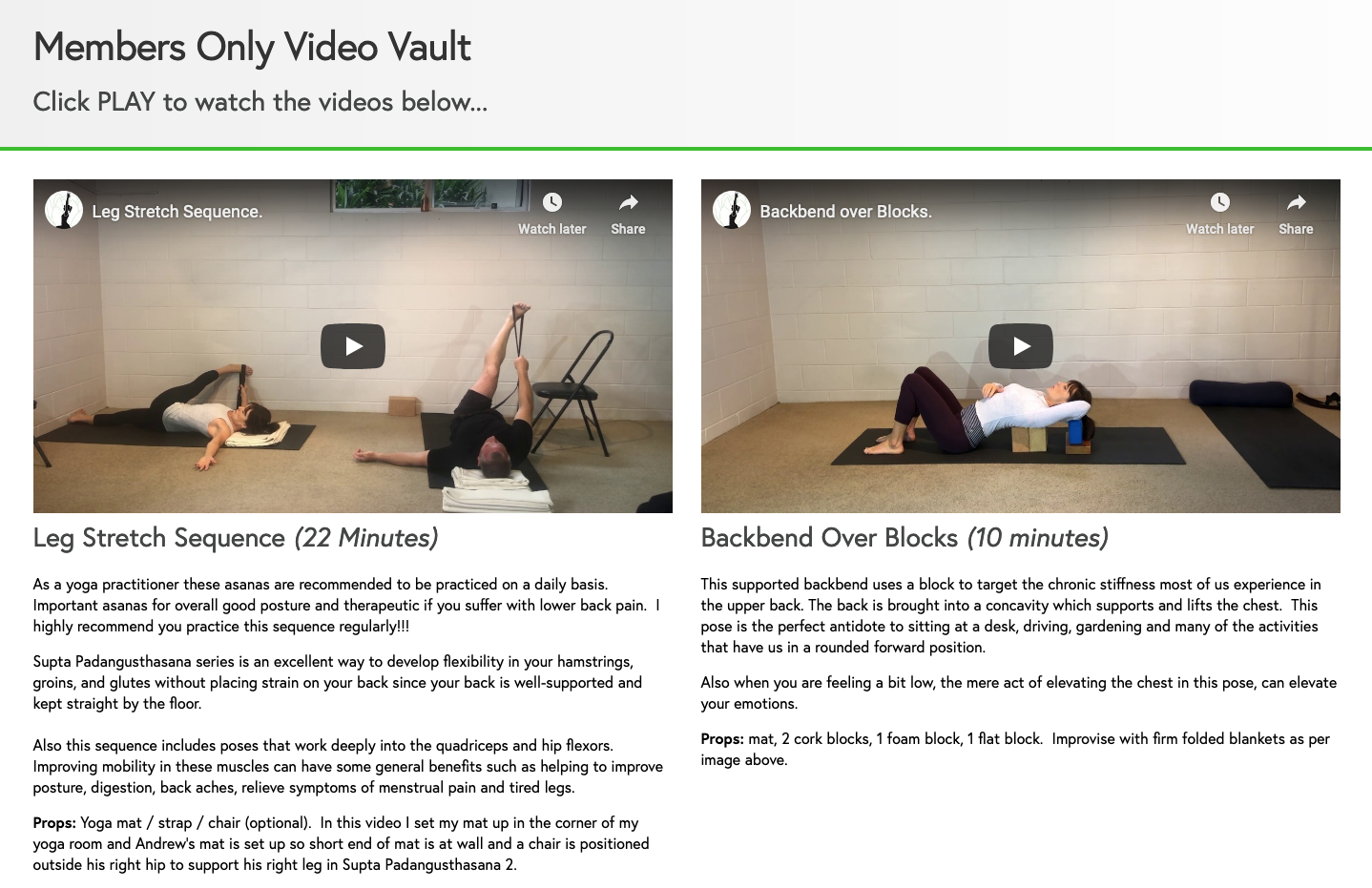 Online Yoga
---
Keeping connected in times of need...
Covid-19 has created a great deal of upheaval for all of us.

As a certified Iyengar teacher I know yoga practice can boost resilience and reduce stress levels to support us during these challenging times.

For these times, when you are unable to practice at the studio and attend your usual classes, I've created Wendy Purdon Online yoga to help fill that gap!

Class is great – but there is more, much more to yoga. Cultivating a home practice is the core of yoga. Practising on your own is too important to miss out on. When you begin to practise at home you really learn, really experience the transformative effects of yoga – better posture and stillness of mind.

This site offers a range of video practice sequences that can be practised in your own time. It also provides weekly guidance so you practise in a balanced way and offers challenges, for those who need it, to keep accountable.

This is a boutique membership site for regular students. I will be available to help and support you via the site or in my studio once classes begin, to help everyone get the best results.

Ideally, online yoga should be used in conjunction with learning under an Iyengar certified teacher in the studio, where a professional eye can critique your practice.

I'm here to help support you as you progress in your practice.
Online website here: www.wendypurdonyoga.com
---