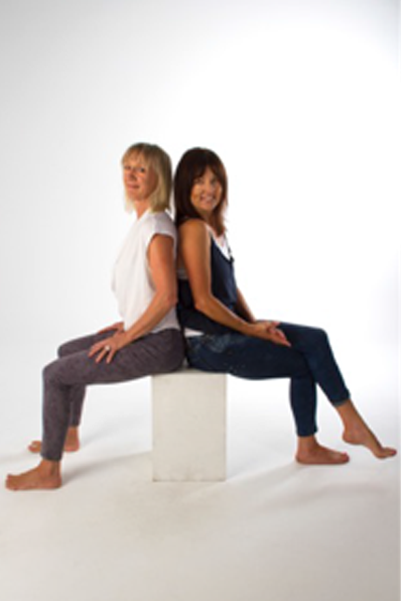 A workshop for women
---
Learn how a focused and balanced yoga practice can support us through the ages and stages of our lives, from menstruation and PMT, to menopause and beyond.Whatever stage you are at in your life, this workshop will provide you with information and practices you can use every day.The workshop will include active and restorative asana, pranayama (breathing practices), and a guided relaxation. Workshop notes will be provided.
The workshop is suitable for all student levels.
When
: Saturday 15th OctoberWhere:Pukekohe Yoga Studio
Time
: 1 – 3.30pm followed by afternoon tea
Cost
: $55 A $20 deposit is required to secure your place, as numbers are limited.
(Please note the deposit is refundable if you cancel two weeks or more before the workshop, after 2nd October no refunds are possible)
Wendy Norwood and Wendy Purdon are certified Iyengar yoga teachers.
Wendy Norwood has trained twice at the RIMYI (Iyengar Yoga Institute) in Pune, India and has training in Iyengar Yoga Therapy.
Wendy Purdon runs a yoga school in Pukekohe and is Certified by Mindfulness Auckland (MBSR), Mindfulness for Health Professionals.
Testimonials
Testimonial Rosie Smith
"In everyday modern life we are constantly being encouraged to push; to push ourselves to exercise harder and to push through the often difficult symptoms associated with PMS. It was refreshing at the Women's Wellness workshop to learn that during times of stress (such as PMS) it is acceptable and even more beneficial to pull back and to adjust our practice accordingly to best serve how we are feeling on the day and stage in our menstrual cycle. An exercise in mindfulness, modifications for postures and group discussion were great ways to explore how we as women can use yoga practice to improve our wellbeing. The comprehensive handout given to us to take away is also a fantastic resource to have and to use when practicing at home."
Testimonial J. Walter-Kerr
" I thoroughly enjoyed the Iyengar Yoga Women's Workshop which the two Wendys ran recently. The health information, the one-on-one attention as we went through the various poses and some giggles made the time very valuable. As the oldest woman there I thought it might be a waste of my time and I would not cope but absolutely not! I learnt a great deal and was able to participate fully. I wholeheartedly recommend it to all women as the two Wendys are caring, knowledgeable and encouraging".
---