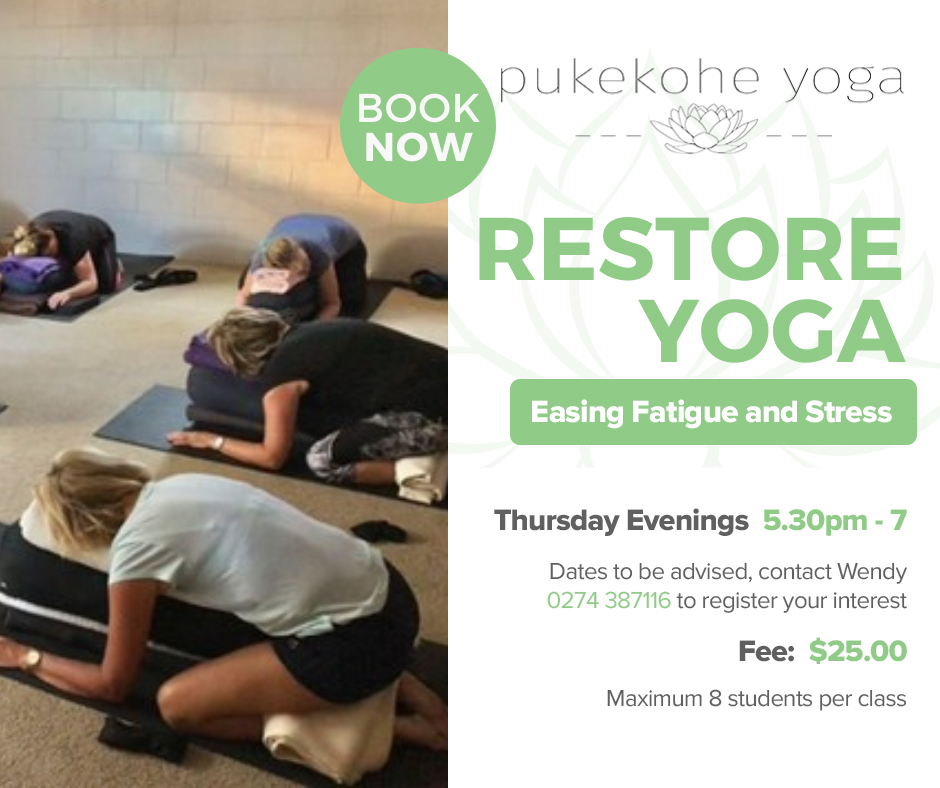 Restore Yoga
For Fatigue
---
This deeply restorative sequence moves from gentle stretches to supported backbends to supported inversions to allow for all systems of the body to recover.
This sequence can help counteract the effects that long term fatigue have on posture as well as physical and emotional stress. You will find yourself feeling calm, deeply refreshed and feel energy starting to build from within.
The sequence will end with a Body Scan Meditation to bring you into the present moment sending messages throughout the nervous system and hormonal system that "all is well".
Recommended for new mums, Chronic Fatigue sufferers or anyone who know's they need rest and rejuvenation.
---